If you have a two-story home and you have a terrace adjoining your master's bedroom, the need for a balcony privacy screen is completely necessary. It will be a practical way of blocking unwanted stares from your neighbors without destroying the view of your entire home. 
You may have walls made of concrete around your home to safeguard your family's privacy but you can't definitely build walls around your balcony. With the help of the aluminum personal screens, your mind will be at ease knowing that you are safe from any unwanted curious eyes of your surroundings.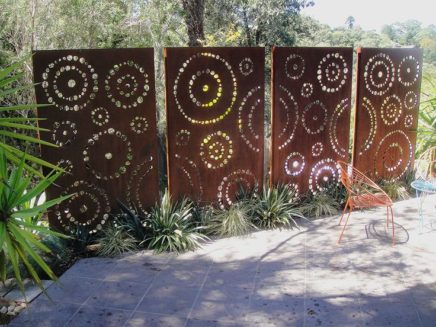 Image Source: Google
You will also enjoy some intimacy with your loved ones without the disturbing thoughts of your privacy being breach by anyone. It will always be a relief to have the balcony privacy screens not only to your balcony but also to your porch as well. It will be a nice protection under the heat of the sun.
The artificial hedge screens will be a nice covering in the areas where the rise of the sun directly hits. In that way you can still enjoy some quiet moments with your loved ones while drinking a cup of coffee or tea and talk about topics that delight you most.