Over time, the uses of the applications increase considerably. Right now, there are no things we can't do with the help of an app. From shopping to chatting, we can do everything with the help of an app.
So, you can understand the fact that the demand for Android app development is increasing and so is the demand for hiring an Android app development company.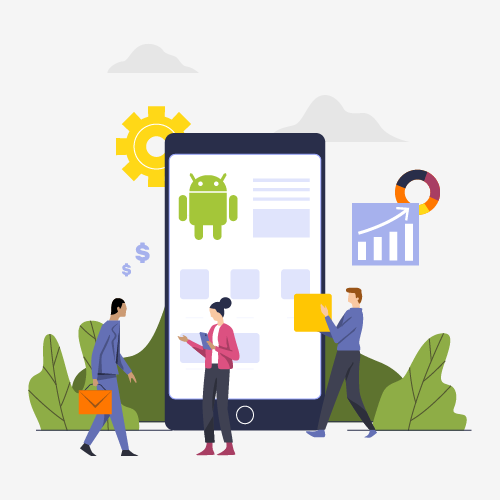 Image source:-Google
So, if you are planning to build Android apps for your startup or wondering how to develop Android apps, look nowhere else. Here in this article, we provide you with an app development guide that will help you fulfill your purpose. So, here are the tips you need to follow if you want your startup to thrive.
Validate your idea through Android app development
When planning to create a mobile app, be sure to validate your startup idea. And you should do it before hiring any Android app developer company. You need to be precise about the fact that your app needs to strike a chord with your target audience.
Create the wireframe of your application
After validating your startup, the first thing you need to do is create a wireframe for your application. It will convey to your potential customers that you have something on your palate to offer. So what you need to do is add some details to your product in a wireframing tool or document. Additionally, you should also incorporate the flow of your app and how users will navigate it.
Get rid of features you don't need in the first version of the app
Now it's time to take a look at the features, the flow, the prototype, and other features. It will help you understand what items you can exclude from your application. In case you have any confusion, you can contact the best android app development companies, they will help you to develop an android app for your startup.